Roldán and Lo Ferro Today

Roldán, Torre Pacheco, Murcia, Spain
Roldán is an outlying town in the municipality of Torre Pacheco and is part of the geographical zone known commonly as the "Campo de Cartagena".
The district also includes the village of Lo Ferro, renowned throughout Spain for its annual flamenco festival, which draws competitors from across the country attempting to win the prized, "Melón de Oro", or Golden Melon.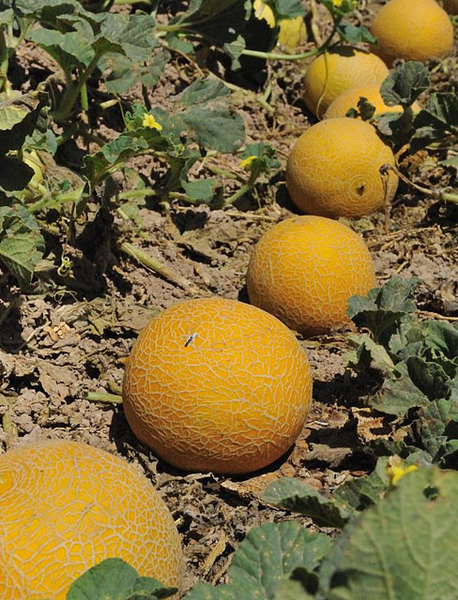 This allusion to melons is due to the volume of agricultural activity which takes place not only in Roldán but also throughout Torre Pacheco, melons being one of the principal crops due to the warm climate.
Although there are traces of Roman occupation in the area and some subsequent farming activity, the village grew to a significant size only from the 16th century onwards as agricultural activity increased. The major historical property in the area is the Casa Valderas, built for the Familia Melgarejo, who had been influential in the area from the Reconquista in the 13th century.
The modern history of the area has continued to be dictated by agriculture, although lack of water resources restricted population growth until the arrival of piped irrigation water enabled considerable agricultural expansion to take place in the late 20th century, providing employment not only in agriculture but also in a range of associated activities.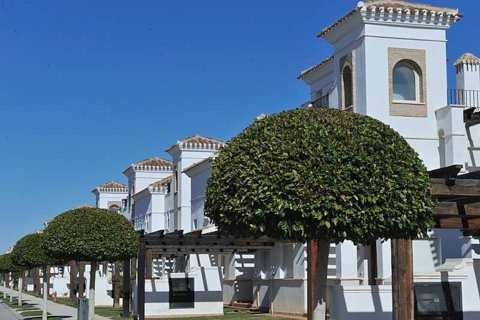 Today, residential tourism is an important addition to the local economy, the presence of La Torre Golf Resort bringing employment opportunities to the local community, servicing bars and restaurants and creating associated service industry jobs providing services to the thousands of foreign visitors who live on, or visit, the resort each year.
The two major fiestas associated with the district of Roldán are the Fiestas Patronales of San José, which are celebrated around 19th March, and the Festival Nacional de Cante Flamenco Lo Ferro, which is held during the last week of August in Lo Ferro.
Location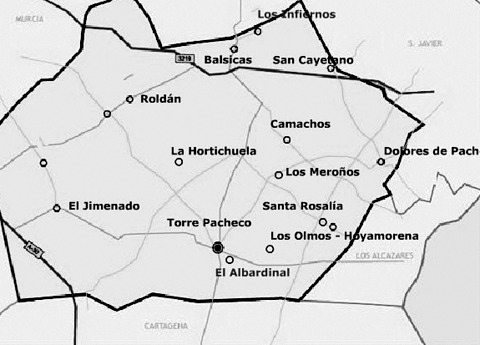 Roldán is within the municipality of Torre Pacheco, close to the boundaries with Murcia and Fuente Álamo. It is well connected to the main motorway network leading to Murcia and Cartagena, is only a very short drive from the Region of Murcia International Airport in Corvera.
Click for map, Roldán.
SELECT A SUBJECT OR READ THE LATEST TOWN ARTICLES BELOW

Contact Murcia Today: Editorial 966 260 896 / Office 968 018 268